The Cancer Revolution Integrative Medicine – the Future of Cancer Care: Your Guide to Integrating Complementary and Conventional Medicine Paperback – 21 Apr 2016 by Patricia Peat.
Please note that all profits from sale of The Cancer Revolution go to the charity Yes to Life to help support people with cancer.
Order: To order your copy click the Buy Now button below.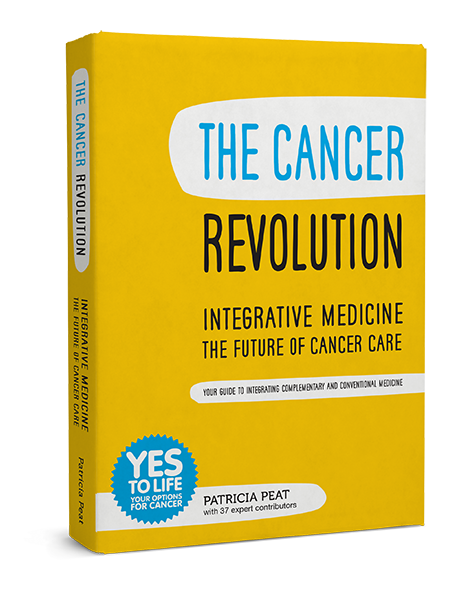 SHIPPING: Unfortunately we are unable to post outside the UK at present. If you would like to order the book for delivery outside of the UK please order from Amazon here.